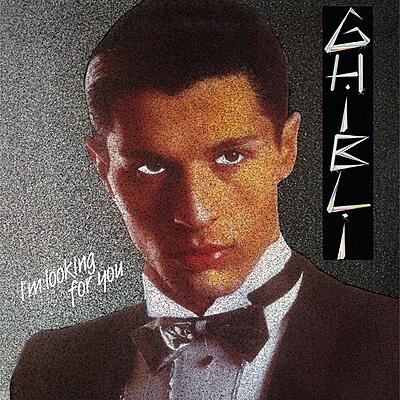 12": Incl. Postcard & Bookmark
Ghibli is the solo project of musician, producer and vocalist Alberto Garbelli from Milan, Italy. At the age of 23 he opened up a comic book and saw the word 'Ghibli' which is the name of the North African desert wind and also - a Maserati car model. Inspired by Klaus Nomi and Nina Hagen, he began to sing in an operatic fashion. During this time Alberto would frequent local discotheques. Watching the unique mix of performers and dancers, Alberto lost his inhibitions and found the freedom to become an artist.

"I'm Looking For You" is the debut single from Ghibli released on Durium Records in 1985. The song features Roland synthesizers, a Linn Drum machine and Yamaha DX-7 chimes/bells punctuating throughout. Lyrically, the song focuses on the continual search for the perfect lover. The song appears to have what many think to be backup female vocals when in reality it is Alberto singing in falsetto. On the B-side is a shorter instrumental version stripped down to the ominous chant - making for a darker, driving track. Ghibli is mixed by his friend, producer and musician Tony Carrasco who was also one of the DJs at Studio 54 in New York. Carrasco, initially, was the one who took Alberto into the studio to record some music.

All songs have been remastered for vinyl by George Horn at Fantasy Studios in Berkeley. Housed in an exact replica of the original jacket that features a portrait of Alberto in a suit and bowtie. Each copy includes a postcard with lyrics and notes plus a bookmark with the hand-drawn Ghibli font.
Ghibli

:

I'm Looking For You

I'm Looking For You

Ghibli

1' 30''

I'm Looking For You

(Instrumental)

Ghibli

1' 30''
Nice as well: