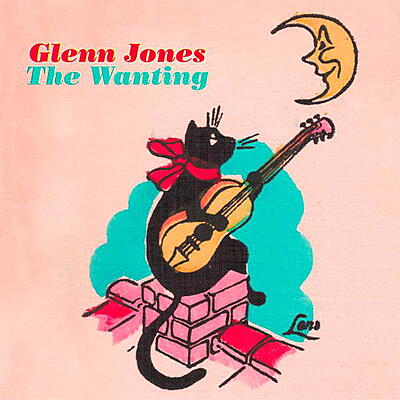 Glenn Jones, a 30+ year devotee of the so-called "American Primitive" school of acoustic steel string guitarists, has been playing guitar since the age of 14. He formed Boston pysch-rock band, Cul de Sac, in 1989 and led it on its 20 year journey to nowhere, leaving nine albums in its wake, including collaborations with guitarist John Fahey and Can's Damo Suzuki.
Jones released This Is The Wind That Blows It Out, his first album of acoustic 6- and 12-string guitar instrumentals in 2004, and followed it with Against Which The Sea Continually Beats (2007) and Barbecue Bob In Fishtown (2009). All three albums were released on the Strange Attractors Audio House label.
The Wanting, Glenn Jones' first album for Thrill Jockey, was recorded in a fourth floor apartment on Commonwealth Avenue, Allston, Massachusetts, a suburb of Boston, overlooking the commuter train line. If you listen carefully to the record, you can occasionally hear trains going by in the background. Reuben Son recorded the album between December 12, 2010, and April 20, 2011. The Wanting was mixed and mastered by long time collaborator Matthew Azevedo. Simply put, The Wanting is a collection of original compositions for solo acoustic steel string guitar, six-string, 10-string and bottleneck, and 5-string open-back banjo.
Glenn Jones

:

The Wanting

A Snapshot of Mom Scotland 1957

Glen Jones

8' 03''

The Great Pacific Northwest

Glen Jones

4' 55''

The Great Swamp Way Rout

Glen Jones

2' 51''

Anchor Chain Blues

Glen Jones

5' 22''

Even to Win is to Fail

Glen Jones

4' 28''

My Charlotte Blue Notebook

Glen Jones

5' 18''

Menotomy River Blues

Glen Jones

1' 29''

Of Its Own Kind

Glen Jones

7' 25''

The Wanting

Glen Jones

4' 22''

Twenty-Three Years in Happy Valley or Love Among the Chickenshit

Glen Jones

2' 03''

The Orca Grande Cement Factory at Victorville

Glen Jones

17' 48''
Nice as well: