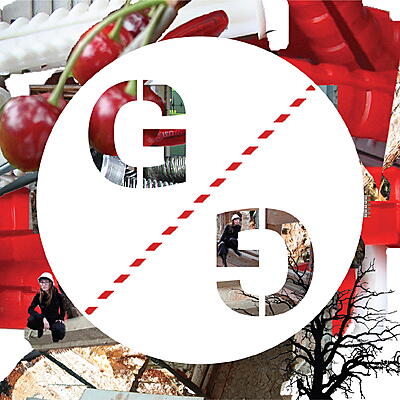 Incl. Instant Download
With their new project "Baustelle" Antye Greie and Gudrun Gut are entering the world of chainsaws and pneumatic hammers: a world of murmurs and hissing, hammering and sawing. The Greie Gut Fraktion have captured hours of field recordings from contruction sites and used the most exciting sounds as the building blocks for their collaboration. And it's this omni-present construction site noise, with all ist scraping, scratching, drilling and chiseling, that povides the red thread throughout this album. But however great the temptation might be to make purely industrial music with these building site sounds, the two ladies haven't fallen for it. On the contrary, the beats on "Baustelle" are of course gripping and the sounds direct, but there's nothing too pushy so that you feel overpowered. Instead the Fraktion takes us by the hand for a guided tour of the construction site. Produced with great tact and attention to detail, intimate tunes and raw beats take turns and become intertwined. Despite the huge diversity in the songs, one still has the impression that it all belongs together. And Baustelle is nothing if not diverse. Guitar-noise becomes entangled in downtempo beats. Then there's laid back dub like on "Drilling An Ocean", a track that peters out, frayed, after a couple minutes, only to take a breath and return to its calm flow. And there's a super-cool grooving version of the Palais Schaumburg hit "Wir Bauen Eine Neue Stadt".
This Baustelle opens up many rooms. One of the reasons for this is certainly the detail of production and liveliness of the field recordings used. On the other hand, its down to the depth with which this music looks back on a sense of timing as we know it from new crossover music, conceptual beat and even post-kraut-dub-industrial- techno. You can lose yourself in this music - it draws you in to its endlessness.
The fragments of text that are included are repeated with variations, circling associatively around the topic at hand. The words are whispered, spoken, shouted and sung, although cool and somewhat distant, in this way every track holds a surprise in store. The two-tone-melodie ("break it down, build it up") in "Make It Work" quite unexpectedly turns tribal drumming into a soul number. Or there's the Baustelle-eroticism of "Betongiessen" ("a man in full bloom, his legs wide open..."), a purely spoken word piece set against the backround of swelling layers of sound which clearly have their origin in looped machines and work-sounds.
It all started in winter 2008 when Antye Greie first invited Gudrun Gut to collaborate on a commision for the BBC's Late Junction. From then on the two artists have combined their creative forces to come up with Baustelle. The initial timbers were laid at Greie's home in Finnland. The tracks then gradually took shape throughout 2009 via an online exchange. And the working partnership was solidified through live performances of the Baustelle material e.g. in Copenhagen, so that the project became concrete reality for both women. The album was produced by Gudrun Gut and Antje Greie in their respective studios in Berlin and Finnland and result has been masterfully mixed by Antye Greie.
Especially in the case of Gudrun Gut one might think that with a subject like "Baustelle" (trans. construction site) she would be recalling industrial. Einstürzende Neubauten were after all an important milestone in her musical career. But the boss of label monika enterprise has swam in many musical waters and in her role as radio presenter (oceanclub on RBB Radio Eins, Berlin) has constantly got her ears on the currents of fresh music. 2009 saw her play as a solo artist, with her album "I put a record on", in such countries as New Zealand, Australia, China, USA, Russia, Scandinavia, Italy, Spain, France and many more.
Digital songwriter and electronic-poet, Antye Greie, has also amassed countless concerts and sound-installations throughout Europa, North-America and Asia. She has played at Festivals such as Ars Electronica Linz, Sonar Barcelona, CTM Berlin, GRM Festival Paris, Roskilde, Sync Festival Athen, AudioVisiva Milano, Intern. Open Book Festival Moskau or Sonic Acts Amsterdam. As a soloist she has been guest at such places as the Centre Pompidou Paris, ICC Tokyo, Akademie der Kuenste Berlin, ICA London and many more. While Craig Armstrong, Vladislav Delay, Ellen Allien, Eliane Radigue and Kaffe Matthews count amongst her other many collaborators with whom she has worked together.
Greie Gut Fraktion

:

Baustelle

Cutting Trees

Greie Gut Fraktion

4' 39''

Wir Bauen Eine Neue Stadt

Greie Gut Fraktion

6' 31''

Drilling An Ocean

Greie Gut Fraktion

4' 03''

Mischmaschine

Greie Gut Fraktion

5' 15''

Make It Work

Greie Gut Fraktion

3' 37''

Betongiessen

Greie Gut Fraktion

3' 55''

Grossgrundbesitzer

Greie Gut Fraktion

5' 46''

Baustein

Greie Gut Fraktion

3' 44''

China Memories

Greie Gut Fraktion

4' 42''

White Oak

Greie Gut Fraktion

4' 25''

We Matter

Greie Gut Fraktion

3' 29''
Nice as well: