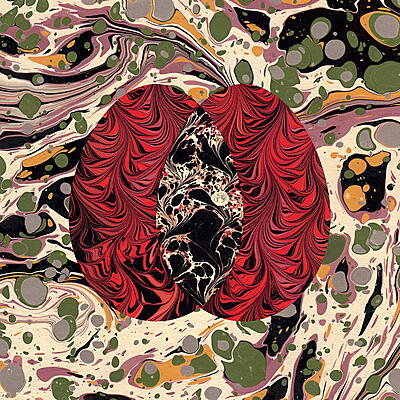 LP: Includes download, Incl. artworked Inner Sleeve, initial copies on translucent green Vinyl
Grumbling Fur is the joint manifestation of Alexander Tucker and Daniel O'Sullivan which, since 2011, has birthed a series of increasingly focused albums of psychedelic pop. Their new album, Furfour, is a record that's the sum of a dizzying array of creative projects by two key figures in an esoteric underground still thriving despite the pressures and pains of modern London.

Furfour is the fourth album by the British duo, and features performances by This Heat's Charles Bullen and Isobel Sollenberger from Bardon Pond. Tucker and O'Sullivan create simple, hypnotically engaging songs from paradoxically freeform beginnings. Shaping the lot are their long-standing shared musical affections, a polyglot music encompassing orchestrated poptones, collage, dub and beat-making as well as experimental and drone elements.
Grumbling Fur

:

Furfour

Strange The Friends

Grumbling Fur

4' 23''

Acid Ali Khan

Grumbling Fur

4' 43''

Heavy Days

Grumbling Fur

4' 33''

Molten Familiar

Grumbling Fur

3' 10''

Milky Light

Grumbling Fur

4' 19''

Pyewacket's Palace

Grumbling Fur

2' 23''

Perfect Reader

Grumbling Fur

3' 59''

Silent Plans_Black Egg

Grumbling Fur

5' 22''

Golden Simon

Grumbling Fur

5' 03''

Sapien Sapiens

Grumbling Fur

1' 47''

Come Down And Watch Them

Grumbling Fur

2' 09''

Suneaters

Grumbling Fur

7' 41''
Nice as well: