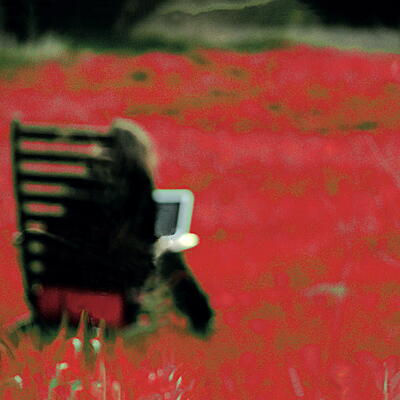 Incl. Instant Download
Following on from her Wildlife album last year, monika label founder and long term ambassador of the Berlin scene Gudrun Gut now brings a brand new 7" single with two exclusive tracks to make you leave the city and go wild.
Side A explodes open with GG's very own cover version of Canned Heat's classic Goin' Up The Country. Gut has taken the Blues-rock hit and given it her very own punk twist. With her roots in 80s bands such as Malaria! and Einstu¨rzende Neubauten needless to say Gudrun knows how to give the song that extra edge.
Turn the record over for an equally astonishing B side in the form of the Brandt Brauer Frick Ensemble remix of the track Tiger taken from the Wildlife album. Having herself guested on the tune "Fantasie Ma¨dchen" on BBFs new album "Miami" it seems natural that they repay the favor by providing Gudrun with this excellent mix for the new single, and what a job they've done.
For listeners who prefer a digital format, there's a special treat in the download with a bonus remake of the title track by long time collaborator Thomas Fehlmann, who takes the track into the land of slow funk (vinyl excl. available on Pudel Produkte).
Despite Wildlife only being her second solo album under her own name, of course Gudrun Gut's influence on and contribution to the music scene is unsurpassable, with countless band projects, events and collaborations – most recently with AGF as the Greie Gut Fraktion. The Going Up The Country / Tiger 7" is a small but delightful follow up to the Wildlife album.
Gudrun Gut

:

Going Up The Country

Going Up The Country

Gudrun Gut

3' 09''

Tiger

(Brandt Brauer Frick Mix)

Gudrun Gut

5' 14''
Nice as well: