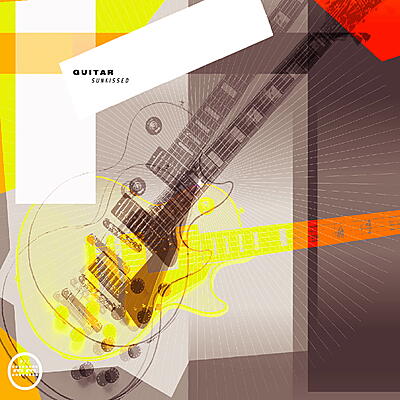 Incl. Instant Download
After half a century´s worth of electric guitar heritage - how can, for just one tender, fragile, ephemeral moment, guitars be made to sound interesting and gripping again? What can we wrench from the classic setup guitar/beat/vocals in the studio without turning into yet another footnote to Chuck Berry or Kevin Shields?
Guitar, 2002
It is very, very rare that a regular demo - snuck in without any previous contact, reference or introduction, without a past or history - exudes a glittering, momentary magic that truly manages to save the day.
When Guitars Sunkissed finally found its way from the bottom of the pile of unheard entries to the label office speakers, Thomas Morr could hardly suppress an angelic grin, although the person behind this sensual, aural touch proved to be an elusive mystery.
This much is known: Guitar, a culture junky recently relocated to the green void of the German Sauerland, requires neither introduction nor statement and uses this moniker with a healthy distance and dose of irony for his by now third musical project (besides major-distributed club hymns and his classically influenced experimental output) to exhaustively experiment with guitar sounds. At the same time, with Sunkissed he created an enthusiastic homage to My Bloody Valentines Loveless period.
A secret fan of the classic utopian thinkers Wells, Lem and Verne, Guitar, too, explores the geography of expanses and shifting horizons in his output, keeping a distance to life while cherishing a fascination for even the smallest detail.
He allowed the music two years to boil down and evaporate, to reduce and grow again. By far more accessible than its paragon, garnished with a generous portion of pop and lightened by the heavenly sighs of Regina (Donna Regina) and Ayako from Tokyo, Sunkissed translates and transports its references into a euphoric presence, into "symphonic guitar noise plus sirens with a relaxed, undriven and tied Ulysses on a sunkissed boat deck full of time."(Guitar)
By the way, despite his deliberate anonymity and a distinct lack of advertising, competition for this extraordinary material proved fierce. A.o. Creation icon Alan McGee showed remarkable interest in Guitars successful interpretation of modern guitar layers.
Guitar

:

Sunkissed

House Full Of Time

Guitar

4' 47''

See Sea, Bee And Me

Guitar

4' 42''

Feel Flows Free

Guitar

5' 19''

Hot Sun Trail

Guitar

6' 48''

How So Bright Of Universe

Guitar

3' 53''

See Sea, Bee And Minimal Me

Guitar

4' 28''
Nice as well: