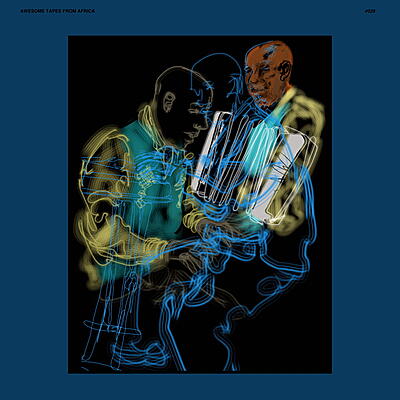 The Ethiopian keyboard and accordion maestro's first new LP since his recent career resurgence.
"The album is very different from all the albums I did after I left Ethiopia." The trio recorded the basic tracks in London in 2016 at EMS4 and Mergia completed them, adding overdubs and overseeing mixing in D.C. at Cue Studios with engineer Javon Gant. The album was mastered by Jessica Thompson, who has painstakingly excavated audio and remastered all Mergia's recent reissues.

Since he emigrated from Ethiopia and built a life in Washington, D.C. around 1981-where he remains working as an airport taxi driver when he is not on tour-Mergia's career has followed a humble trajectory. He made a few recordings in America but they didn't easily reach fans back home. He kept making music on his own and with friends but after the early 80's his gigs in the U.S. mostly dried up. It wasn't until he began working with Awesome Tapes From Africa and putting together bands with the help of booking agents and musicians in Europe and the U.S., that he was able to chart a new path.

With a broad audience of young listeners in diverse venues and distant locales, at age 71, Mergia is enjoying his comeback and is not slowing down.
Hailu Mergia

:

Lala Belu

Anchihoye Lene

Hailu Mergia

Yefikir Engurguro

Hailu Mergia
Nice as well: