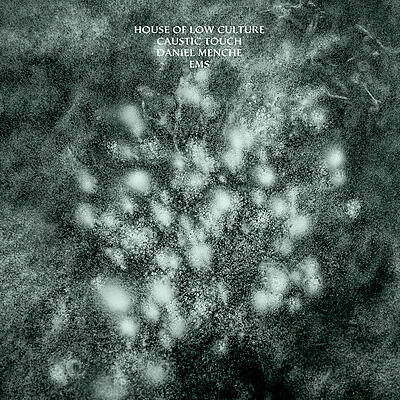 LP: Includes download
MC: Includes download
A split release between heavyweights HOUSE OF LOW CULTURE / CAUSTIC TOUCH / DANIEL MENCHE / EMS. In early 2016, the artists on this record played together at Portland, Oregon's High Water Mark Lounge. Throughout the months that followed the artists grew closer, and continued to play together in a variety of configurations and acts. ANDREA K (Caustic Touch) asked AARON TURNER if he would be interested in to join in a 4-way split release she and Accident Prone records had been planning. Arron signed on with FAITH COLLOCIA as House of Low Culture and brought in friend Daniel Menche. VERN AVOLA (EMS) was brought in and the record was born. Despite having recorded separately, the tracks on this split flow together as though the album had been written and recorded as a collaboration. The result is a beautiful, haunting and extraordinarily cohesive assemblage of experimental noise.
House Of Low Culture / Caustic Touch / Daniel Menche / EMS

:

4 Way Split

The Pervasive Mind

House Of Low Culture

Desiccating Wind

Caustic Touch

Coarse Harrowing

Caustic Touch

Even Now, Morning Will Not Come

Caustic Touch

Is She Electroplasm

Daniel Menche
Nice as well: