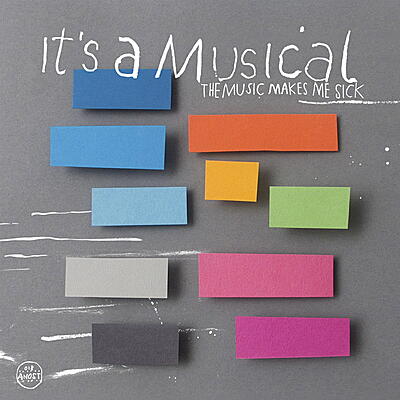 Incl. Instant Download
Two persons and two songs. Together they storm on towards one's ears. They tumble and they shimmer, they wear they hair cut short and their arms wide open. They shake pop out of their skinny bodies.
"You weight twice as much as me, but I eat three times more than you"
Light, crisp, airy - that is how "It's a musical" sound and from whose song "Lazy" these lines are taken. Hungry, that is what Ella Blixt and Robert Kretzschmar are. They got to know each other at common concerts two years ago and decided quickly on being a band soon. After Ella had moved from Malmö to Berlin and Robert with an organ into her apartment. Since then they work together, creating simple, likeable, euphoric, symphonic pop music. With swinging beats, sparkling chords, with the harmonies of Burt Bacharach and the attitude of DIY.
"We cannot write new songs better than before",
that is how it goes in "The music makes me sick", on the other, the first side of this 7inch being a harbinger of the album to be released in the fall. Luckily, Ella Blixt and Robert Kretzschmar taught each other otherwise. And bestowed great new songs upon themselves and the world. Two of them are already here. More of it will be there very soon.
It's A Musical

:

The Music Makes Me Sick / Lazy

The Music Makes Me Sick

(Single Version)

It's A Musical

3' 01''

Lazy

(Single Version)

It's A Musical

3' 13''
Nice as well: