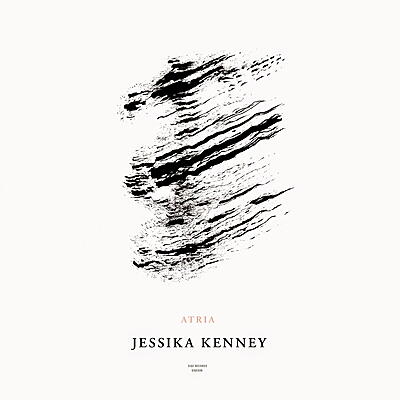 LP: Ltd. to 300 copies, Tri-tone sleeve, incl. 12 page booklet
Atria is a full length LP featuring compositions written between 2007-2013, including performances by esteemed musicians from Gamelan Pacifica, Gamelan Kusuma Laras, and Gamelan Rakyat, as well as Eyvind Kang, and recorded in multiple contexts with sound engineer Mell Dettmer. LP edition of 300 copies in tri-tone LP sleeve, with oversized LP booklet containing scores and translations. Album art by Faith Coloccia and Jessika Kenney.

The term "Atria" emerged in a dream in 2007, at a time when I was simultaneously writing new music for the Cornell Gamelan Ensemble at the invitation of Chris Miller, and recording "Voices of Spring" with Ostad Omoumi. "Atria" sounded like the Latin plural of atrium, evoking the chambers of the heart, and reminded me of the Javanese Satriya or "Knights", but it was only later I realized the reference to the Arabic triliteral root "atr" or scent. This music has come into being in a similar way, by associations, breaths, correspondences, and dreams, with the untranslatable and the inexpressible as a compass. At the same time it is a document of a learning process, and although I have been so fortunate to have incredible teachers, all the errors and delusions are my own. This is a meditation on an internalized meta-historical dynamic between Javanese and Persian traditions, and is a tribute to the role of sound in the context of esoteric practices, including prophetology and healing water.
Nice as well: