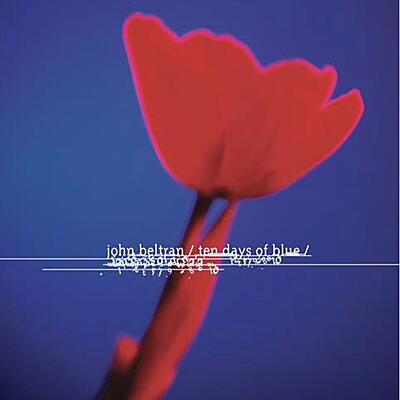 John Beltran
Ten Days Of Blue
Peacefrog
PF049
John Beltran first emerged in the techno scene 1991 with the Aquatic 12" on Carl Craig and Damon Bookers rare and seminal Retroactive label. The tones and shapes on Aquatic and his follow up for R&S Earth & Nightfall suggested an individual take on modern electronics as shades of jazz, classical and Latin whispered through Beltran's productions.

Ten Days Of Blue (1996) built on the successes of its predecessors with sharp rhythms and pure digital sounds flooding through dreamy sequences and subtle chord shapes. The title track and the plaintive Soft Summer sounded like Tangerine Dream injected with jazz bass or Kraftwerk mainlining on heartbreak. Beltran seemed to have perfected the art of painting tones and rhythms across canvasses that were almost unbearably delicate and pretty.

Over 20 years on and Ten Days Of Blue is still considered a masterpiece of delicate textures and heartstopping romance for those in the know.
John Beltran

:

Ten Days Of Blue

Flex

John Beltran

7' 07''

Collage Of Dreams

John Beltran

6' 32''

Gutaris Breeze

(6000km to Amsterdam)

John Beltran

7' 49''

Ten Days Of Blue

John Beltran

7' 33''

Venim & Wonder

John Beltran

6' 21''

Deluge

John Beltran

7' 42''

Decembers Tradegy

John Beltran

6' 43''

Soft Summer

John Beltran

6' 51''

Collage Of Dreams

(Outro)

John Beltran

2' 58''
Nice as well: