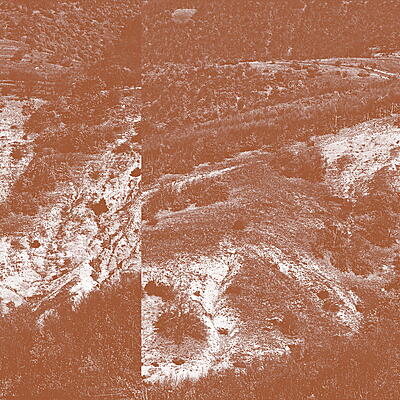 Which Way To Leave?
Room40
RM463V
'Which way to leave?' is the latest record by Stockholm based musician John Chantler.
The self-reflexive sequencing that tracks the sub-harmonic series in the opening blast of 'Falling Forward'positions the record as Chantler's most explicitly melodic. These melodies however do not exist in a mono-dimensional vacuum, rather they co-exist in a meshed framework of dynamic timbral layers.

The record's abrupt cuts, deft variations of density and unexpected diversions are happily explored with headlong dives into ravishing texture and extended stretches of surface stasis. The music draws on a domestic reimagining of the traditions of studio based electronic music/musique concrete and 20th century minimalism and delivers this with brash revitalized energy.

Born out of his relocation to Stockholm, following an extended period in London, 'Which way to leave?' bares the marks of senses attuned to new environments and spaces.

Recorded for the most part at Chantler's home studio, additional material was recorded at elektronmusikstudion EMS. It also features guest appearances by Carina Thorén (For Barry Ray) and cellist Okkyung Lee.
John Chantler

:

Which Way To Leave?

Falling Forward

John Chantler

3' 38''

Two and Four

John Chantler

2' 18''

Clearing

John Chantler

1' 05''

Fixation Pulse

John Chantler

6' 22''

Lesser Demands

John Chantler

2' 27''

All Visible Signs

John Chantler

6' 32''

First December

John Chantler

10' 29''

Second December

John Chantler

2' 36''

Beginning Again

John Chantler

6' 57''
Nice as well: