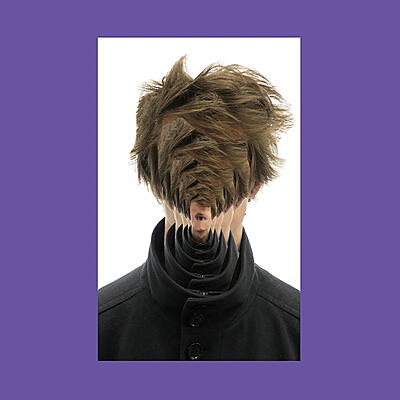 LP: Includes download, 180gr vinyl, incl. fold out poster
Mise En Abyme is the second full-length by Joni Void, the avant-electronica project of France/Canada producer Jean Cousin, following his acutely accomplished and acclaimed 2017 debut album Selfless. (#8 Experimental Album of 2017 at Pitchfork, among other accolades.)

Mise En Abyme refers to the aesthetic technique of putting a copy within the work itself, a story within a story, as a metafunction that aims to reflect the object back onto the perceptual subject in an explicitly conceptual way. Cousin also plays upon the literal etymology of the term – "placed into abyss" – invoking the recursive neuroses of identity and self-consciousness, the lacuna of seeing/being-seen and projection/introspection; the metaphoric standing between two mirrors, plunged into spatio-temporal disorientation through reflections multiplied to an impossibly infinite vanishing point.
Joni Void

:

Mise En Abyme

Paradox

Joni Void

1' 11''

Dysfunctional Helper

Joni Void

2' 00''

Lov-Ender

Joni Void

2' 00''

Abusers

Joni Void

2' 00''

Non-Dit

Joni Void

2' 00''

No Reply

Joni Void

2' 00''

Safe House

Joni Void

2' 00''

Cinetrauma

Joni Void

2' 00''

Voix Sans Issue

Joni Void

2' 00''

Deep Impression

Joni Void

2' 00''

Persistence

Joni Void

2' 00''

Resolve

Joni Void

2' 00''
Nice as well: