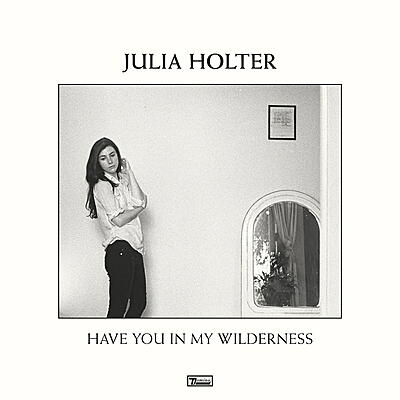 Have You In My Wilderness is Julia Holter's most intimate album yet, a collection of radiant pop ballads. Her voice is set free from of the layers of smeared, the result is striking—it sounds as if Holter is singing right in your ear. It sounds clear and vivid, but also disarmingly personal. The focused warm sound and instrumentation — dense strings, subtle synth pads — adds to the effect.

Like Holter's previous albums, Have You in My Wilderness is multi-layered and texturally rich, featuring an array of electronic and acoustic instruments played by an ensemble of gifted Los Angeles musicians.

Have You In My Wilderness deals with dark themes, but it also features some of the most sublime and transcendent music Holter has ever written. The ten songs on the album are shimmering and dreamlike, wandering the liminal space between the conscious and the subconscious.
Julia Holter

:

Have You In My Wilderness

Feel You

Julia Holter

4' 09''

Silhouette

Julia Holter

3' 54''

How Long

Julia Holter

3' 58''

Lucette Stranded On The Island

Julia Holter

6' 47''

Sea Calls Me Home

Julia Holter

3' 07''

Night Song

Julia Holter

4' 13''

Everytime Boots

Julia Holter

3' 29''

Betsy On The Roof

Julia Holter

6' 16''

Vasquez

Julia Holter

6' 37''

Have You In My Wilderness

Julia Holter

3' 37''
Nice as well: