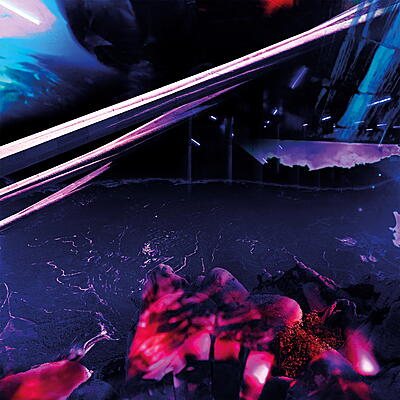 LP: Edition of 250 copies
'Brace, Brace' is Julia Reidy's spellbinding return to Slip, rendering a shimmering, introspective solo dialogue on 12-string guitar laced with soaring but unsettling vocal processes and spectral electronics

With an uncanny, even unsettling ability to hold her listener's ear-gaze, Julia's follow-up to 2017's 'Dawning On' finds the Berlin-based Aussie continue to recontextualise her instrument with elegant precision to yield a sublime tension between her heavy-lidded vocals and iridescent strings.

In Julia's remarkable opener 'Of Neither', strings fluidly cascade from her fingertips into an amniotic soundsphere of field recordings and gently fleeting synth figures. When combined with the deep dreaming AI texture of her autotuned vocals and wind-blown harmonica, the effect recalls a sort of midnight Tuareg blues half-remembered from a fevered sleep. It's deeply beautiful stuff, periodically fading into and out of the light, only to return with more intense inflection and density, yet ever more spaced out, leading to the internal pocket of 'Lament' and its achingly coaxed secrets.

With recipients suitably defocussed and in pliable state, Julia takes the whole other side to play on that line between organic and processed material, slipping from noirish, filmic intrigue into the middle distance where her rustic coruscations twirl in a set dance with their spectral reflections.
Julia Reidy

:

Brace, Brace

Of Neither

Julia Reidy

13' 34''

Lament

Julia Reidy

3' 55''

Draw

Julia Reidy

11' 45''
Nice as well: