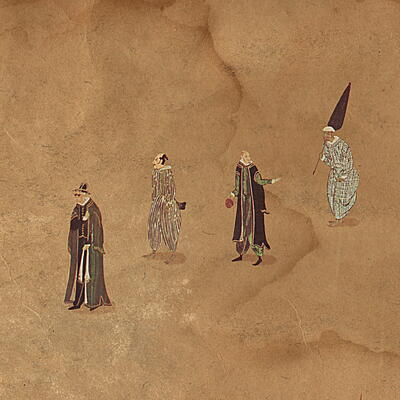 Incl. Instant Download
Short walk with Olaf is Kaboom Karavan ´s debut album from 2007 that appeared as a freely downloadable album on the Mexican based imprint Umor Rex, creating a cult following in the MP3 label scene at the time. Finally now properly mastered and given a well deserved vinyl release.
Mixing influences from the Electronica and Ambient scene with Americana, Free Folk and Avant-Garde Jazz to name but a few, Short walk with Olaf is first of all an incredibly beautiful and mystical piece of work that should fall in taste with everyone interested in film music, travels, small villages & deserted places. Olaf finds his place somewhere between the atmosphere of Jim Jarmousch films, Lounge Lizards and Volcano the Bear and is a great starting point for getting into the strange sound world of Kaboom Karavan.
Kaboom Karavan

:

Short Walk With Olaf

Romans

Kaboom Karavan

3' 25''

Karavanserai

Kaboom Karavan

3' 55''

Toambertree

(RMX)

Kaboom Karavan

4' 46''

Short Walk With Olaf

Kaboom Karavan

8' 25''

No More Karavan

Kaboom Karavan

3' 45''

Roadmap

Kaboom Karavan

8' 05''

Laws, Fools & Anagrams

Kaboom Karavan

5' 12''

Resolut

Kaboom Karavan

6' 42''
Nice as well: