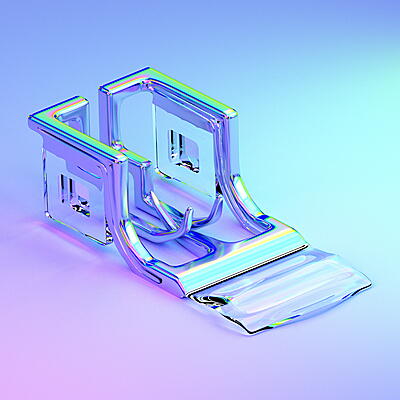 Incl. Instant Download
Kagami is the duo of Jared Blum (Vision Heat, Gigante Sound) and Maxwell August Croy (En, Root Strata). Their eponymous debut, recorded between 2014 and 2017, finds the pair navigating a bracingly wide range of niches with aplomb and precision. Evoking summertime ambience, widescreen electronics, anthemic pop instrumentals and windswept romantic gestures, Kagami is a charming and dramatic record that at times recalls the soundtrack to some lost title from Nintendo's golden age or perhaps a spiritual successor to the miniatures of Yasuaki Shimizu's Music for Commercials.

Original cover art by Brenna Murphy, layout by Konrad Jandavs. Mastered by Helmut Erler; Cut at Dubplates & Mastering, Berlin.
Nice as well: