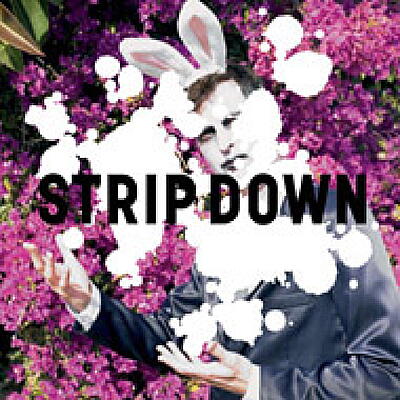 To Strip Down Khan, you have to go to Finland, then Cologne. New York, Mexico and, now, Berlin.

Born Can Oral, raised in Frankfurt, of Turkish-Finnish extraction. A hot-blooded man from a cold place, with contradiction in his soul.

Die toten Hasen. Le lievre morbide. The gothic bunny. Call it what you want. This startling apparition in cheap suit and greasepaint is a Dada nightmare. A torch singer from the depths of hell, delivering a decaying electronic blues. Khan will be previewing material from his own forthcoming album due march 2007 on Tomlab Records, both as solo performer and backed by pianist Boris Bergmann and human beatbox Mark Boombastik as the trio: "Khan Of Finland".

Strip Down is the first single from Khan's album Who Never Rests that is out on Tomlab. The B-side is Excommunication performed by Khan Of Finland.
Khan

:

Strip Down

Strip Down

(Album Version)

Khan

40''

Strip Down

(Khan Of Finland Version)

Khan

40''
Nice as well: