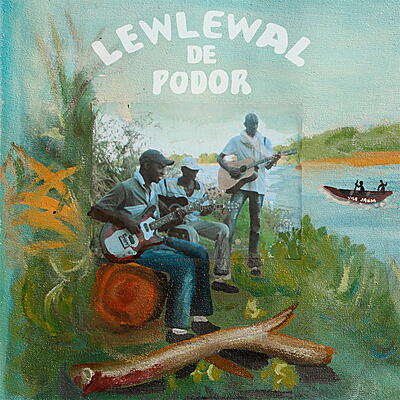 LP: Heavy Tip-On Cover, incl. Booklet and Photo
Hailing from northern Senegal, LEWLEWAL DE PODOR is a Pulaar guitar centric band that draws from the folk stylings of Fouta Toro. Featured on last year's compilation Ishilan n-Tenere, their first ever full length ranges from mellow acoustic jam sessions to electrified hip shaking concerts.

Recorded by CHRISTOPHER KIRKLEY. Comes with booklet and portrait studio photo. Old school "tip-on" cover. Co-release with Sahel Sounds.
Nice as well: