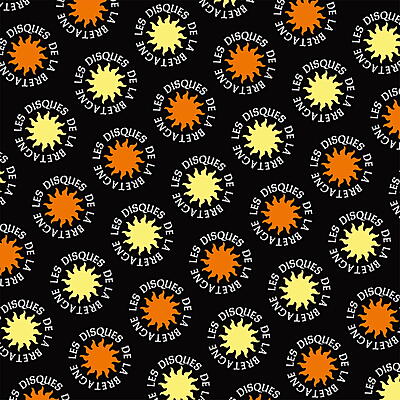 2x12": Edition of 300 copies
Low Jack and Clara! seal a killer first year for the mutant dancehall series 'Les Disques De La Bretagnes' with this necessary doublepack including their long sold out instalments for the series,

Launched earlier in the year as a sublabel of Editions Gravats, Les Disques De Las Bretagnes has become a go-to home for ruffneck, forward new spins on the Black Atlantic links between dancehall, reggaeton and electronic music. Now, following Iueke's sold out 'Champion' 12" - as played by Aphex Twin - the label extend a very handy catch up of Low Jack and Clara! y Maoupa's 12"s packaged as a 2LP with new sleeve art,

Of Honduran heritage and based in France, Low Jack brings a unique sidespin on dancehall templates with his 'Riddims du lieu-dit' LP. Originally one side of a split tape with Equiknoxx for Bokeh Versions, its edits of Industrial obscurities and classic dancehall made for a rude, refreshing take on '80s and '90s digi-dub and dancehall that sold out within a week. Likewise, Clara! y Maoupa treated reggaeton with a mix of reverence and daring, twisting classic '90s ragga with bumping dembow while also introducing the Spanish artist as a deadly vocalist.
Low Jack and Clara!

:

Les Disques De La Bretagne

Free Eternally

Low Jack

3' 02''

They Rule

Low Jack

2' 45''

Raid Leader

Low Jack

2' 07''

Ruge

Clara! Y Maoupa

2' 46''

Ruge

(Instrumental)

Clara! Y Maoupa

2' 46''

Ruge

(Acapella)

Clara! Y Maoupa

2' 42''

El Ratón

Clara! Y Maoupa

3' 52''

El Ratón

(Instrumental)

Clara! Y Maoupa

3' 52''

Discordia

Clara! Y Maoupa

3' 21''
Nice as well: