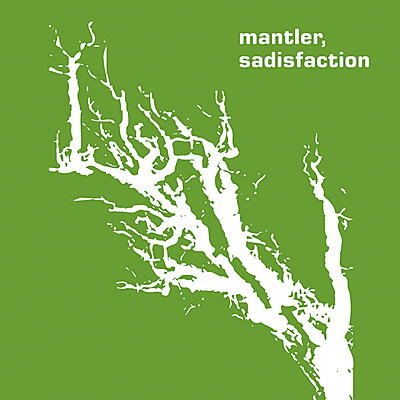 These fragile songs arrived in our Cologne office about a year ago and we continue praising the author of these tiny musical miracles that already made pass by our fall 2001 in such a nice and warm, moody atmosphere. A year later with much more melodic refinements, musical precision and sound research being completed this album eventually sees the daylight on Tomlab. A title that reflects the moods that are sketched in the songs and a cover that points back again to our very beginnings with the Visor release, "Sadisfaction" is Tomlab's no.1 one listening hit for the fall season 2002.

Mantler's influences seem to come from 70ies Beach Boys with a unique voice that sometimes reminds Brian Wilson in his bedroom days or even Robert Wyatt with "Rock Bottom" and "Nothing can stop us". The 9 Tracks of Mantler's "Sadisfaction" are simple lovesongs that breethe from the organic and natural sound. Melodies mean a lot to Chris A. Cummings, the producer and main voice of Mantler. Songs quite often begin in a rather dry way - very straight - and then slowly build and change direction with various instrumentation and voice layers. The overall album walks between the simpleness that was characteristic to the first recordings from Arab Strap or it sometimes breaks out ("I've been destroyed") and you may think of the Beta Band.

There is no need to say more - just travel through the different moods and moments that can offer you much more than just a little refuge in the cold season...
Mantler

:

Sadisfaction

You Were Free

Mantler

3' 15''

This Time Last Year

Mantler

3' 58''

Hoped - For Chance

Mantler

5' 27''

Rain Falls

Mantler

2' 25''

Lately I ´m Sad

Mantler

4' 01''

Lost Look

Mantler

3' 10''

Private Doubts

Mantler

5' 02''

I ´ve Been Destroyed

Mantler

7' 37''
Nice as well: