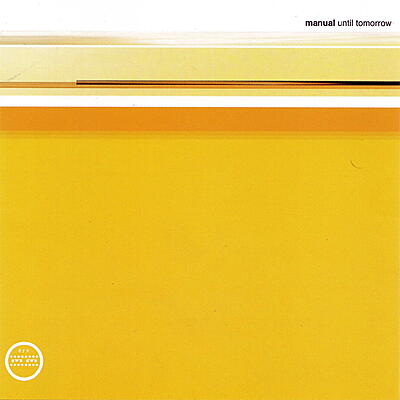 Incl. Instant Download
involved in music since at least 6 years manual aka jonas munk jensen from odense/denmark still is a really young artist, who just "morphed" from former post-rock-guitar days to a brilliant composer of modern electronic music (without forgetting his roots....in a certain way!).
after an amazing release on the hobby industries label, manual brings us with his debut on morr music even further melodies and reasons for picking up the guitar from the corner (again). indeed manual masters it amazingly well to overwhelm the listener with strong and soft melodies, soundscapish fragments and fluffy noizies which remind us to bands like to roccoco rot, and some of the newer chicago scene. manual mentions some of these as an influence but denmark in general and manual in particular seems not only in a geographical meaning really self-supporting. the combination of classical acoustic intruments like his skills on the guitar/bass/piano with droning and sweeping synth sounds and crackling electronic beats fixes broken pieces together and let you drift away in memories.
manual songs are principal downtempo ´cause this fact gives him the space for the big bunch of melodies he presents. listenig to it, we are reminded to asphodils in spring, with dew on it (of course). sunny and dreamy ,manual draws a flowery picture of overwhelmig coulors within his wellstructured and arranged songs. no doubt, he has the potential to convince fans of modern electronica and hoboken neo-folk and bring them all together to smell the buds of spring in the garden of jim o´rourke.
beside his solo project manual, mr. jensen plays plays guitar in the band limp, studies at the university of odense ( we guess philosophy....or flowers!) and will putt out a 7" on static caravan early spring.
Manual

:

Until Tomorrow

Velvet Sunset

Manual

3' 32''

It'll Be Fine

Manual

4' 52''

Frequently

Manual

5' 42''

Fortnights

Manual

5' 18''

Baja Nights

Manual

5' 34''
Nice as well: