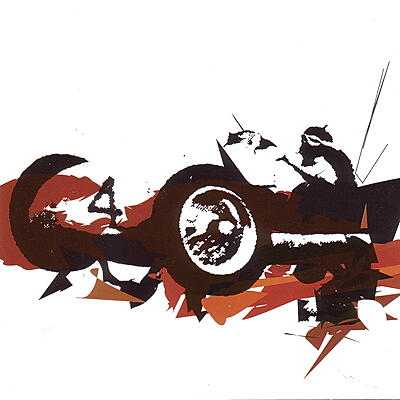 2LP: White Vinyl Edition, Gatefold Sleeve, incl. printed Inners
Trust Us is the seventh full-length studio album by the Norwegian Indierock-band Motorpsycho.

The tracks "Ozone" and "Hey, Jane" were also released as EPs. In 1999, The song "Vortex surfer" was selected by the NRK P3 radio-station as the "song of the millennium", and was played continuously for 24 hours on December 31.

The cover-art was, as usual, made by Kim Hiorthøy, who also directed the promo-videos for the two EPs.
Motorpsycho

:

Trust Us

Psychonaut

Motorpsycho

1' 30''

Ozone

Motorpsycho

1' 30''

The Ocean In Her Eye

Motorpsycho

1' 30''

Vortex Surfer

Motorpsycho

1' 30''

Siddhardtino

Motorpsycho

1' 30''

Evernine

Motorpsycho

1' 30''

Mantrick Muffin Stomp

Motorpsycho

1' 30''

Radiance Freq.

Motorpsycho

1' 30''

Taifun

Motorpsycho

1' 30''

Superstooge

Motorpsycho

1' 30''

Coventry Boy

Motorpsycho

1' 30''

Hey, Jane

Motorpsycho

1' 30''

Dolphyn

Motorpsycho

1' 25''
Nice as well: