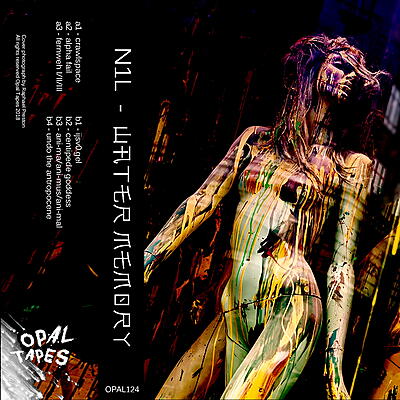 Incl. Instant Download
Seven chapters of anachronistic, lovecraftian horror & burning cold alien limerence brought forth through the advanced cauldron skills of N1L.

Vast, devastated terrain is covered here, burned down in psycho action-movie montages of tuned percussion and pacing, predating bass music. Viperous snatches of melody, of disembodied voice and the promise of calm rise through in tracks like "fernweh I,II,III" while dread-nought dub treads on for "ijsv.0gel".

N1L dials up the INA-GRM gone Hammer Horror in the remarkable compositions of the closing 8 minutes. A maelstrom of pure, refined sound recalling Dhomont and Bayle at their most negative. Utterly enthralling and resolutely unflinching.

Stay alert while sleepwalking.
N1L

:

Water Memory

fernweh I,II,III

N1L

00' 00''

centipede goddess

N1L

00' 00''

ani-ma/ani-mus/ani-mal

N1L

00' 00''

undo the anthropocene

N1L

00' 00''
Nice as well: