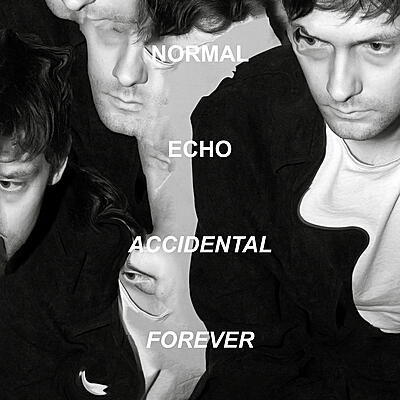 Incl. Instant Download
Accidental Forever. The title itself captures the alienation that soaks through the music here. It could be the title of a creepy 1980's sci-fi television program directed by Krzysztof Kieslowski for the BBC, to which this album could easily function as a soundtrack. The album's sound is a unique take on Coldwave, New Romantic and '90s Pop music, built from raw, strange textures and straightforward lyrics sung in an ornately accented English casting shadows of desperation. Listening to it feels at many moments like finding yourself in a new city, lost and unable to ask anyone for directions; at other moments like being trapped in a software demo run on Windows '95, which has been running for the last two decades, growing abandoned and decrepit. Suffused with isolation, it speaks to public spaces at once frictionless and oppressive, urban centers simultaneously hermetically modern and decaying, and to the claustrophobia of daily routine. It is music for life as a maze. But while it can be quite gloomy, it is not pessimistic: the centerpiece of the album is the serene, simply beautiful instrumental "Entertain".

Originally from Poland, Normal Echo's Dawid Szczesny has released experimental music on labels around the world. Since 2010 he's made his home in Berlin, making him a natural addition to the Mansions & Millions label's growing roster of expats, transplants and others linked by the city's far-reaching cosmopolitan gravity. He recorded Accidental Forever almost entirely with just a Korg M1 synthesizer, one of the most popular synths of the '80/90s, and now somewhat forgotten. Accidental Forever is slated for July 24th 2015 release, and the concert premiere of the album will take place at Pop Kultur Festival, at Berghain/Panorama Bar, on 27.08.2015.
Normal Echo

:

Accidental Forever

Entertain

Normal Echo

36''

Comfort

Normal Echo

2' 56''

Justified Inactivity

Normal Echo

1' 40''

Usual Day

Normal Echo

2' 58''

Entertain

Normal Echo

2' 38''

There

Normal Echo

2' 48''

Don't You Wish

Normal Echo

2' 39''

Takeover

Normal Echo

3' 17''

Vanished

Normal Echo

48''

Always Ready

Normal Echo

3' 30''

Accidental Forever

Normal Echo

1' 55''
Nice as well: