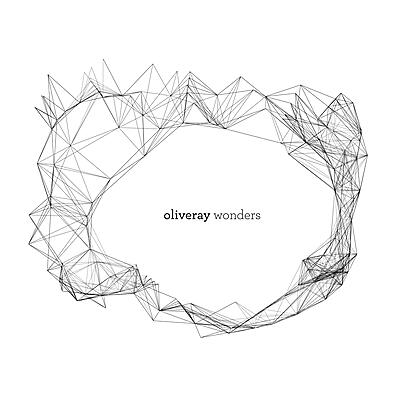 Oliveray consists of Nils OLIVER Frahm and Peter RAY Broderick. The two artists have been collaborating in many ways these past couple years and traveling a lot together, but finally they have arrived with their first truly 50/50 collaboration effort, "Wonders".

Peter Broderick about the album:
"It started when i was asked to create a cover version for my great friends efterklang. i asked nils if heâ?™d like to work with me on the project, so one day we got together in his studio and ran through the song (harmonics) a couple times and then layed it down to tape in the most relaxed way possible, me playing the guitar and singing and him on the piano. we were both really happy and inspired with how easy and fun this process was. we thought you could hear and feel that relaxed atmosphere in the song.
So when our japanese friends cote labo asked us to prepare some kind of release for our japan tour, me and nils set aside a couple days to record some music in a similar manner. without much preconception we just set up the mics and started recording, with an aim to create a short album of half instrumentals, half vocal-based songs. we ran through a few fresh musical ideas that each of us had, improvising along with each other, sometimes just improvising entirely, and before we knew it we had a nice little collection of eight intimate pieces of music.
The first official output of what will hopefully be a lifelong collaboration, wonders feels really special to me. here comes oliveray!"
Oliveray (Peter Broderick + Nils Frahm)

:

Wonders

Growing Waterwings

Oliveray (Peter Broderick + Nils Frahm)

4' 37''

The Book She Wrote And In The Time

Oliveray (Peter Broderick + Nils Frahm)

2' 46''

Piano In The Pond

Oliveray (Peter Broderick + Nils Frahm)

5' 10''

Harmonics

Oliveray (Peter Broderick + Nils Frahm)

4' 23''

Hiding Hydration

Oliveray (Peter Broderick + Nils Frahm)

3' 27''

You Don't Love

Oliveray (Peter Broderick + Nils Frahm)

3' 21''

Just Resign

Oliveray (Peter Broderick + Nils Frahm)

5' 23''

Dreamer

Oliveray (Peter Broderick + Nils Frahm)

4' 39''
Nice as well: