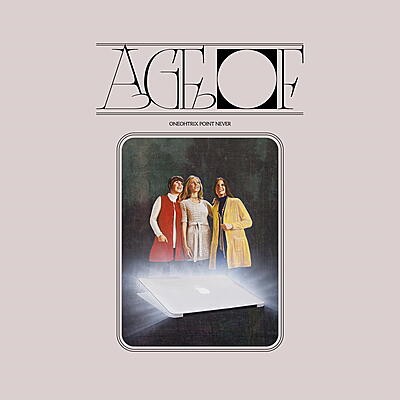 CD: 16 pp booklet, printed pvc sleeve
LP: Includes download, printed pvc sleeve, incl. printed inner sleeve. Ships early next week.
Daniel Lopatin's most cohesive and richly composed work to date, weaving a tapestry of disparate musical histories — early music, country and folk balladry, melodic pop, computer music and much, much more — that demonstrate both the complexity and range of the artist's repertoire. With sounds that are unsettlingly familiar and uniquely his own, "Age Of" guides us through an unclassifiable new world.
Oneohtrix Point Never

:

Age Of

Age Of

Oneohtrix Point Never

3' 24''

Babylon

Oneohtrix Point Never

3' 04''

Manifold

Oneohtrix Point Never

1' 50''

The Station

Oneohtrix Point Never

4' 20''

Toys 2

Oneohtrix Point Never

4' 39''

Black Snow

Oneohtrix Point Never

3' 41''

myriad.industries

Oneohtrix Point Never

1' 07''

Warning

Oneohtrix Point Never

2' 38''

We'll Take It

Oneohtrix Point Never

3' 45''

Same

Oneohtrix Point Never

2' 02''

RayCats

Oneohtrix Point Never

3' 40''

Still Stuff That Doesn't Happen

Oneohtrix Point Never

4' 22''

Last Known Image of a Song

Oneohtrix Point Never

4' 06''
Nice as well: