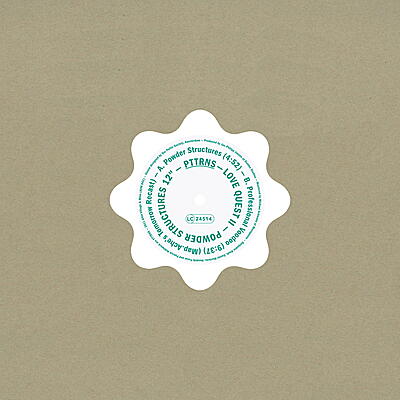 Incl. Instant Download
Almost exactly a year after the release of their debut Science Piñata LP/CD, Cologne's own PTTRNS are back with Love Quest and Love Quest II. These 12"s are the first two installments of a theoretically infinite conceptual series of 12"s, each consisting of a brand new PTTRNS jam and a remix of a previously released song done by friendly artists.
The inception of the Love Quest series marks a tribute to the ever-evolving multiplicity that PTTRNS' aesthetic lays out: Formally manifested in the band's inclusion of a 4th permanent member, percussionist Hendrik Frese, the series opens up the band's material to participation and appropriation: The performers are equally spectators, listeners collaborators, everyone plays everything.
The format of Love Quest is no coincidence, then - "High Hopes" (Love Quest) and "Powder Structures" (Love Quest II), PTTRNS' new offerings produced by Jan-Philipp Janzen at Von Spar's Dumbo Studios, touch on Disco, Boogie, Highlife and R&B, playfully focussing the series' theme with urgent, polyrhythmic delivery while showcasing an increa- sing concern for structure and arrangement - these are some straight dance records. As is equally evident by the reworkings on the flip-sides: Lithuania's Downtown Party Network reworking of "Diamond Life", previously on Science Piñata, presents an irresistible and sticky, synth-laden Italo-anthem, while Map.Ache's "Professional Voodoo Tomorrow Recast" (LQ II) is a breathtaking sentimental and resilient early-summer-morning House tune. Beautifully designed by long-time friends and collaborators Our Polite Society (Amsterdam), Love Quest I+II are the first recorded instants of a journey, documents not of a concluded past, but of a future that could be.
PTTRNS

:

Love Quest II

Powder Structures

PTTRNS

4' 52''

Professional Voodoo Tomorrow Recast

(Map.ache Remix)

PTTRNS

9' 35''
Nice as well: