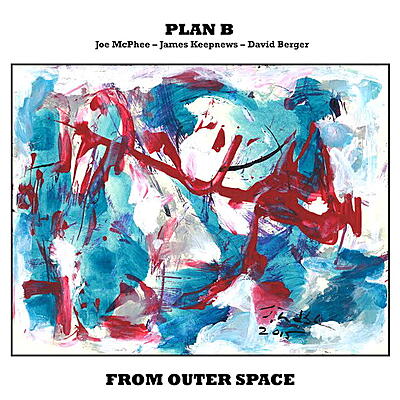 LP: Includes download, Edition of 511
At age 78, Joe McPhee shows no sign of slowing down. Plan B is the master improviser's new trio, with James Keepnews on guitar & laptop and David Berger on drums. A soundtrack to a science fiction movie existing only in their heads, From Outer Space finds McPhee and company envisioning the first encounter between alien life and a delegation of earthlings (while giving a nod to jazz's original man from another planet, Sun Ra, with a side-long suite dedicated to him). It's quite unlike anything else in McPhee's vast discography.

Recorded December 19, 2015 in Beacon, NY.Cover art by Judith Lindbloom.
Nice as well: