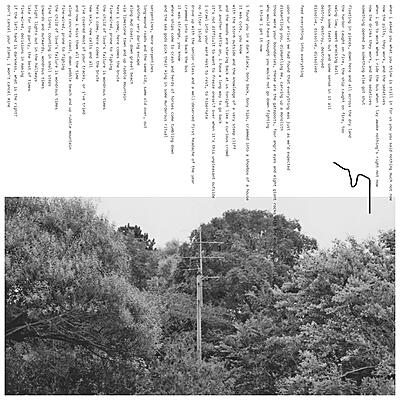 Incl. Instant Download
Point No Point is located on a peninsula in the US state of Washington. It is known for its lighthouse and the bird populations of the area.

Drift is the first official solo album of multi-instrumentalist Jana Sotzko. Having grown up in the plattenbau eastern part of Berlin, she has played in stylistically diverse bands and projects for over 20 years. Past and current groups include indie band DROPOUT PATROL and the experimental kraut trio SOFT GRID. In addition, she works as a freelance composer, especially in the fields of dance and performance. Drift, released under the alias POINT NO POINT, marks in many ways a return to early home-recording experiments with Tascam 4-track recorders and without a precise idea of ​​what it all should sound like in the end. The eponymous 'drifting' describes precisely this : undirected, at times lost, fugitive yet open to experimentation and new ideas. While SOFT GRID work meticulously on details, the creation process of POINT NO POINT was more spontaneous, especially because the album was initially not meant to be played live. Drift initially existed in demo form as a collection of complete songs, ideas and sketches, field recordings and exercises - often created on tour and on the road between jobs or concerts. To make a stringent album, Sotzko went to Pristina in Kosovo for 14 days, returning to the studio of producer Dritero Nikqi where the second DROPOUT PATROL album Sunny Hill had been recorded. Together with Nikqi, Sotzko sorted the sketches, re-recorded, rebuilt, added. In the end, 6 songs about islands, sea gods, farewells and sedatives were created.
Point No Point

:

Drift

The Sedatives are Wearing Off

Point No Point

4' 38''

Sepia

Point No Point

6' 32''

Drift

Point No Point

3' 55''

Monolith

Point No Point

8' 15''

No Filter Island

Point No Point

4' 20''

Don't Cancel Your Plans

Point No Point

4' 23''
Nice as well: