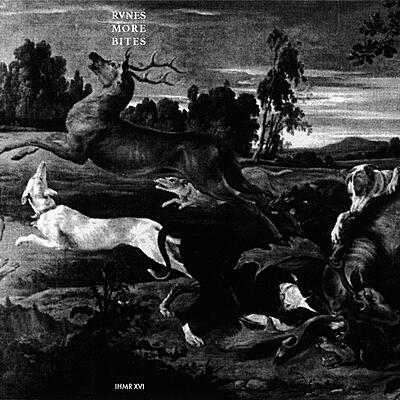 Incl. Instant Download
More Bites sees RVNES' ambient tendency turn in on itself, the frustrated and endless feedback soundscape and static carries the kind of intensity that Masonna struggles to elongate for more than a couple of minutes over two twelve minute plus cuts.

Avoiding recognizable melodies and creating some of the harshest, visceral noise pieces imaginable, RVNES creates an exceptional and bewildering piece of underground art. An aural map of desecrated topography, More Bites is a discordant experiment perfectly suited to tape.
Nice as well: