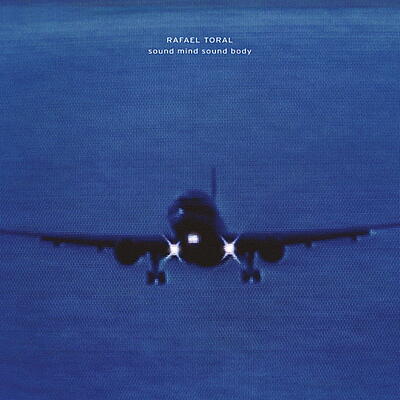 2LP: Expanded version incl. new recordings, with printed inner sleeves
In 1987, RAFAEL TORAL began making his own compositions and solo recordings. 30 years later, these recordings sound remarkably prescient and perfectly timeless—almost fresher today than when they were first released. Rafael has spent the time since then developing his conceptions, with continued explorations in the many records that have followed. On the 30th anniversary of his start, Drag City is reissuing Sound Mind Sound Body and Wave Field, his first two long out-of-print albums, on vinyl for the first time.

Sound Mind Sound Body was partly inspired by exploring some of the working principles of Brian Eno and Robert Fripp, extrapolated by Rafael via a unique signal path leading out of his guitar. He paid notice to the massive impact of discreet gestures, creating slow-moving tones and spacious orchestral resonances, drifting and droning with glacial majesty, hardly recognizable as guitar much of the time. The first of these pieces were recorded in 1987, and in 1994, they were released on Portugal's AnAnAnA, with material evolved in the years between, producing a remarkable equilibrium over an hour's listening. Further evidence of the necessity for gradual development exists in subsequent reissues: for the 1998 Moikai reissue, "AE 1" was recorded, and for this edition, "AER 7 E" was rerecorded and the material for "AE 2" was recorded for the first time ever—all from original processes as noted, and none of which will cause the listener to notice a change in the otherworldly atmosphere.
Rafael Toral

:

Sound Mind Sound Body

Loopability I

Rafael Toral

30''

AER 7 E

Rafael Toral

30''

Soft Energy I

Rafael Toral

30''

Textura E Linhas Curvas

Rafael Toral

30''

Textura VIII

Rafael Toral

30''
Nice as well: