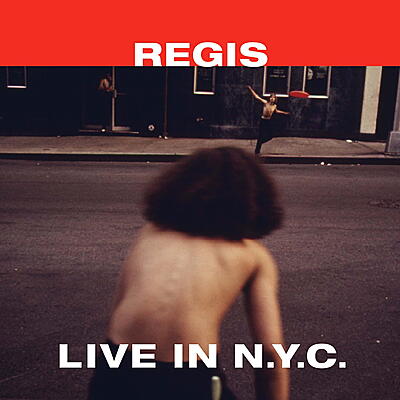 EP: 160 gram clear red vinyl, glossy sleeve
Cititrax presents rare live recordings from Birmingham techno legend Regis. The 12" EP features recently uncovered recordings of Regis playing live in New York City on January 4th, 1997 at the famed New York Film Academy. Original tapes discovered by Evan Kreeger, studio work / transfers done by James Ruskin in London and audio mastered by Veronica Vasicka in New York. The EP will be pressed on 160 gram clear red vinyl and housed in a gloss sleeve, featuring text by Evan Kreeger. An excerpt is below:

"Gymnastics broke techno - first time performed!
Regis has recreated this show for you - from the tapes in storage
Over twenty years later - You're welcome! You are born!
Now you can say you were there - rather than Skavoovee chore
Damage and flame was our desire for this fight
Two fans rebuffed tossed cinderblocks thru the front doors that night
Locking up the Film Academy was only pageantry and a lie
Nothing secure anymore - just crouch down - on your knees - crawl inside"
Regis

:

Live in N.Y.C.

We Said No

(Alt Version)

Regis

1' 01''

Translation

Regis

1' 00''

Untitled II

Regis

1' 13''

Careless Pedestrian

Regis

1' 04''
Nice as well: