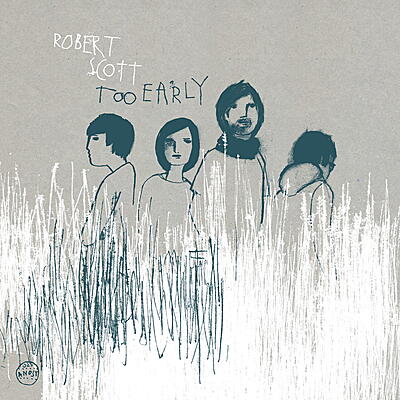 Incl. Instant Download
As Singer of The Bats and bass player with The Clean, Robert Scott truly is one of the main protagonists of the New Zealand Indie scene. Over the years, he also kept on releasing as a solo artist. After having Morr Music released the recent The Clean-album 'Mister Pop' as well as a compilation, that paid homage to the whole NZ-scene, Robert Scott now recorded this fine 7inch, that contains two new songs, which both have that matchless New Zealand feel.
'Too Early' is the type of short and fuzzy popsong, that is totally catchy and garnished by Scott's laconic performed vocals. The Flip called 'The Moon Upstairs' will thrill you with it's 60ies songwriting and slightly psychedelic guitar arrangements.

The 7" is housed in a nice silkscreen printed cover!
Robert Scott

:

Too Early / The Moon Upstairs

Too Early

Robert Scott

2' 59''

The Moon Upstairs

Robert Scott

4' 02''
Nice as well: