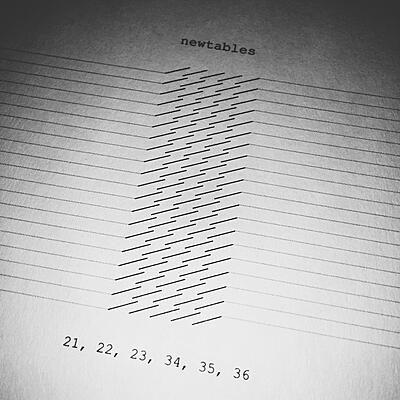 SND
Newtables (Special Extended Edition)
SND
SND2SE
2LP: Extended 12 track reissue, incl. 6 previously unreleased tracks
Mark Fell and Mat Steel's second EP as SND arrived a year after their debut 'Tplay' and continued to explore a distinct, highly individual take on electronic Minimalism, House and UK Garage stripped to its bare bones.

The tracks here more or less split themselves into three distinct categories: the first detailing the brilliant swing and shuffle of their reduced UKG mutations, with '22' in particular perfecting the balance between academic reduction and kinetic, feminine motion.

The second outlines a more linear approach utilising reduced House and Techno templates, while the last includes more experimental works such as the proper fwwwwd bass-pulse arrangements on the previously unheard B2 and the frequency fxxckery of closing track D3.

With the original DAT tapes remastered and cut by Rashad Becker, this series is a real treat to followers of SND and Mark Fell, and an essential eye-opener for anyone unfamiliar with this incredible early material.
SND

:

Newtables (Special Extended Edition)
Nice as well: