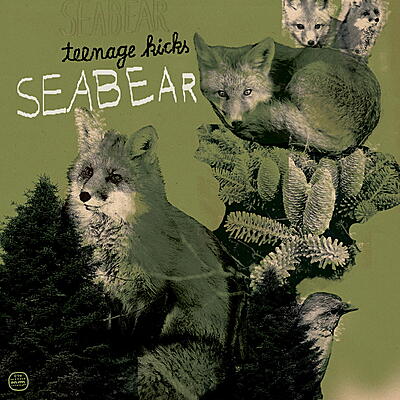 Incl. Instant Download
Finally back in stock! This is about the essence and the easiness of pop music. Nothing less. And nothing that could described better than with this with this open breathing cover version of the punk rock classic "teenage kicks", originally performed by The Undertones in the late seventies. Reykjavik based Seabear made that a song with many of tones in between, soft, sentimental, mellow and remarkable. Performed with the need of (mostly) five musicians close to their own teenage years. A solid statement of course but one with the softness of a summeresque viola and sparkling piano tunes. And the warm hearted voice of Sindri, who is the spiritus rector in a democratic concept of being a band.
"Piano hands" is what is usually called a side product of the recording sessions for Seabears debut "the ghost that carried us away" released earlier this year on Morr Music. A silent tune with many notes to notice.
Seabear

:

Teenage Kicks / Piano Hands

Teenage Kicks

Seabear

2' 47''

Piano Hands

Seabear

4' 01''
Nice as well: