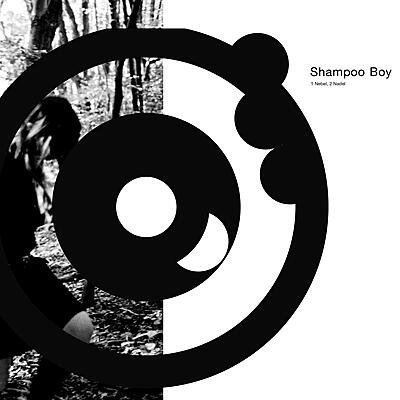 the debut-album of SHAMPOO BOY was released in 2013 on Blackest Ever Black (London, UK). Harsh electronic-noise-drone by new project of Peter Rehberg - one of the shining names in the international electronic/avantgarde scene.

Cover image by Franz Graf - first and final pressing of 750 Peter Rehberg - electronics: owner of edition mego, member of the bands KTL (with Steven O'Malley) and Fenn O'Berg (with Christian Fennesz and Jim O'Rourke).

Christian Schachinger - guitar: played with Rehberg in the noise-band Peterlicker Christina Nemec - bass: Comfortzone records, was a member of performance group SV Damenkraft, today active as a (electronic/noise) solo artist, both as Chra and under her own name.
Shampoo Boy

:

Nebel / Nadel

Nebel

Shampoo Boy

6' 28''

Nadel

Shampoo Boy

6' 40''
Nice as well: