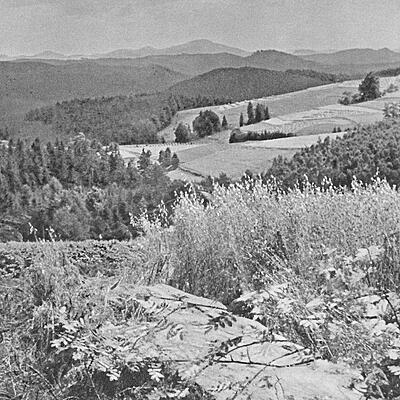 Shuta Yasukochi
In Full Bloom
VAKNAR
VAK19-MC
Incl. Instant Download
Shuta Yasukochi is an artist from the Saitama prefecture in Japan.
'In full Bloom' is Shuta's first outing on Vaknar, it sees the artist readapt the nature themed formula found in previous works, both sonically and in name, while expanding on the thematic by presenting the album in a story like arc, slowly unfolding throughout the duration of the album.
In Full Bloom is most aptly experienced in its entirety, revealing the albums mediative like properties as the listener is slowly enveloped in Shuta's graciously rippling compositions; glimmering chimes and faint strings quietly protrude through layers of serene, reflective ambiance.
Shuta Yasukochi

:

In Full Bloom

Before

Shuta Yasukochi

5' 24''

Afterimage

Shuta Yasukochi

5' 24''

Bloom

Shuta Yasukochi

3' 09''

Stream

Shuta Yasukochi

3' 35''

Orgel

Shuta Yasukochi

2' 58''

Particle

Shuta Yasukochi

4' 19''
Nice as well: