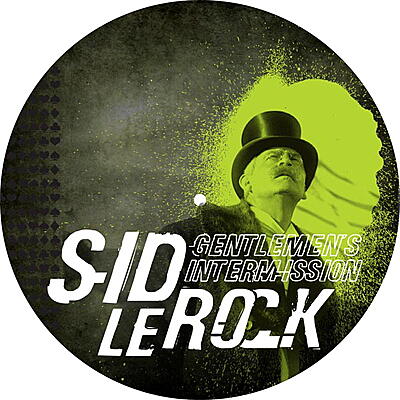 Sid Le Rock
Gentlemen's Intermission
Shitkatapult
strike_126
Incl. Instant Download
The new maxi release by our friend SID Le ROCK (aka PAN/TONE) rocks the shit. A-side DEVIL'S NIGHT piles the pressure on the dance floor in your peak time night shift for the club. It´s a serious 8+ minute smooth melodic-techno piece from the hands of the Franco-Canadian-Berlin Meister.
The B-side opens up with a majestic SOUL CENTER remix of MADE FOR YOU (original version appeared on SID Le ROCK's actual album TOUT VA BIEN, shitkatapult june 2010). THOMAS BRINKMANN re-arranges the original arrangement by adding a straight funkyness with filter warmth, bass drums, extra bass...all rolled up into his classic SOUL CENTER touch. The gentle HELLO GORGEOUS completes the GENTLEMEN'S INTERMISSION with it´s surprising smooth indie rock, melancholic and deep pop feeling.
Three wonderful tracks made for you from sweet and salty tears of soul and music.
Sid Le Rock

:

Gentlemen's Intermission

Devil's Night

Sid Le Rock

8' 37''

Made For You

(Soul Center Remix)

Sid Le Rock

4' 00''

Hello Gorgeous

Sid Le Rock

6' 09''
Nice as well: