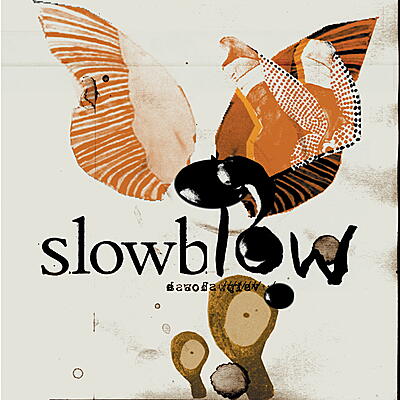 Slowblow
Slowblow
Mobilé
mobilé 004-cd
Incl. Instant Download
The Icelandic duet, slowblow (Orri Jonsson and Dagur Kári Petursson), has been active for almost a decade. They have made their mark on the Icelandic underground scene with a certain kind of friendly dust-music. They exhibit a uniquely Icelandic aesthetic of home-made, lo-fi analog tinkerings, which both musically and lyrically blend together the everyday and the fantastic. The bands distinctive personality and their delicate and personal songs have already been developed on two albums, "Quicksilver Tuna" (1994) and "Fousque" (1996). Last year they wrote the beautiful soundtrack to the internationally acclaimed film Nói Albinói. The film was written and directed by slowblow's Dagur Kári. Orri on the other hand engineered "Summer Make Good", the new album by múm, whose singer Kristin Valtysdottir also provides vocals to four of the ten songs on "slowblow" - the first internationally released record of the duet on which they have worked over a period of eight years.
"Slowblow" was recorded in carefully chosen living- and bathrooms across Reykjavik city as well as Sigur Ros's studio, a converted indoor swimming pool in order to create personal soundscape for each song. On the album Slowblow match the gentle hum of ancient amplifiers and the tinkling hammers of an old upright piano with the soft squeaking of pump organ pedals or the sound of mechanical sewing machines; for them these are not unwanted artifacts, but the very essence of their sound. A musical saw, an upright bass, slide guitars and softly distorted electric guitars. A denty washing bin - turned into drum. Their soundscape is never digital and slowblow´s music is all home recorded, imperfections and happy accidents carefully treasured along the way. Slowblow has an eccentric character that has it´s own way of doing things and it hisses and squeaks like a 50 year old radio. A history that passes through generations of broken toys and honest lyrics that break your heart gently. A rumble stays behind after the players leave the livingroom and lingers in the air like smoke. When the next pot of coffee is made, it´s still there.
CD version with reduced orande cover artwork!
Slowblow

:

Slowblow

Very Slow Bossanova

Slowblow

3' 56''

I Know You Can Smile

Slowblow

3' 23''

Within Tolerance

Slowblow

4' 03''

Second Hand Smoke

Slowblow

3' 40''

Aim For A Smile

Slowblow

3' 21''

Happiness In Your Face

Slowblow

4' 17''

Cardboard Box

Slowblow

3' 07''

Dark Horse

Slowblow

3' 33''

Hamburger Cementary

Slowblow

4' 24''

Phantom Of My Organ

Slowblow

5' 09''
Nice as well: