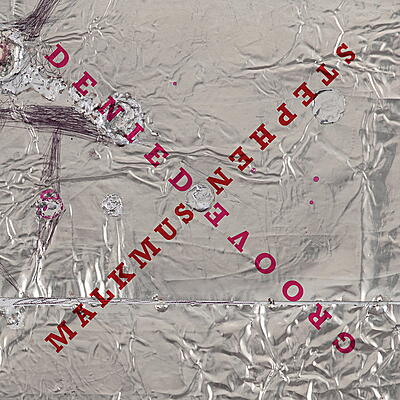 LP: Includes download, incl. insert
LP (color): Includes download, clear vinyl, incl. insert
'Groove Denied' is the electronic album that Stephen Malkmus has been telling everyone about. But it is not a full-blown plunge into EDM or hiptronica. In fact, there aren't any purely instrumental tracks on the album. Every song is precisely that: a song, featuring Malkmus staples like an artfully askew melody and an oblique lyric.

When Stephen Malkmus first arrived on the scene in the early Nineties, as frontman of Pavement, the area of music with which he was associated couldn't really have been further from the techno-rave sounds of the day. This departure from the tried-and-tested stems back to earlier in this decade, when Malkmus spent a couple of years living in Berlin and was exposed to the city's vibrant club scene. He made forays into the city's world-famous all-night party scene and became fascinated by Techno.
Stephen Malkmus

:

Groove Denied

Belziger Faceplant

Stephen Malkmus

2' 00''

A Bit Wilder

Stephen Malkmus

2' 00''

Viktor Borgia

Stephen Malkmus

2' 00''

Come Get Me

Stephen Malkmus

2' 00''

Forget Your Place

Stephen Malkmus

2' 00''

Rushing The Acid Frat

Stephen Malkmus

2' 00''

Love The Door

Stephen Malkmus

2' 00''

Bossviscerate

Stephen Malkmus

2' 00''

Ocean of Revenge

Stephen Malkmus

2' 00''

Grown Nothing

Stephen Malkmus

2' 00''
Nice as well: