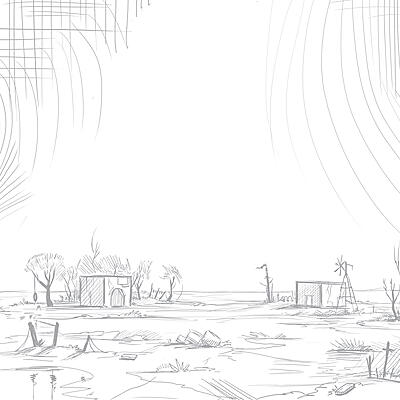 Steven R. Smith / Ulaan Khol
Ending / Returning
Immune 022 LP
2LP: Includes download, standard version, gatefold sleeve, silver metallic print.
Incl. Instant Download
The music of Californian multi-instrumentalist Steven R. Smith ranges from sparse solo guitar improvisations that evoke the crumbling American landscape to his re-workings of Eastern European folk tunes under the Hala Strana moniker and dense blown out psychedelic fuzz guitar workouts under the Ulaan Khol, Ulaan Markhor, or Ulaan Passerine monikers.
Smith's music can be summed up as a struggle to contain a series of opposites : light and darkness, sorrow and joy, despair and hope. On his new double album Ending/Returning both ends of the spectrum have been distilled down to their core as Smith has recorded the same set of songs first as Steven R. Smith and then as Ulaan Khol. Ending is a quiet, minimal record as Steven R. Smith while Returning is a blown-out, maximal record as Ulaan Khol.
Ending/Returning was recorded in Smith's Worstward Studios on all analog equipment and is one of the last albums he recorded entirely in analog as his 8-track reel-to-reel tape deck broke down at the end of these sessions. The piano featured on Ending (which is rarely heard in Smith's work) was recorded at a rehearsal space in Pasadena.
Ending/Returning follows Smith's album Cities released by Immune in 2009. Smith has also recently released recordings on Soft Abuse, Brave Mysteries, Burnt Toast Vinyl, and his own Worstward Recordings label.
Steven R. Smith / Ulaan Khol

:

Ending / Returning

Motes

Steven R. Smith

5' 02''

In Tar

Steven R. Smith

5' 30''

Last Town On Earth

Steven R. Smith

5' 11''

On Paper

Steven R. Smith

5' 15''

Goat Walking

Steven R. Smith

4' 23''

The News Is They're Coming

Steven R. Smith

5' 07''

The Known World

Steven R. Smith

4' 11''

In Tar

Ulaan Khol

4' 28''

Last Town On Earth

Ulaan Khol

5' 19''

On Paper

Ulaan Khol

5' 10''

Goat Walking

Ulaan Khol

5' 08''

The News Is They're Coming

Ulaan Khol

5' 07''

The Known World

Ulaan Khol

6' 11''
Nice as well: