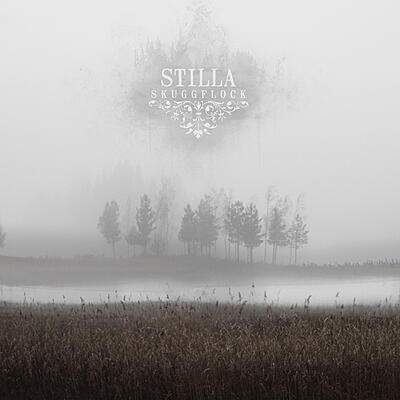 LP: Ltd. to 500 copies, incl. Insert
Skuggflock (Shadowpack) is the third album from Stilla and presents a highly interested blend between 90's Black Metal and 70´s prog-rock ala Goblin. Members of Stilla also perform in Bergraven, Armagedda, Deranged and Sorgeldom.

After two years of silence Stilla now slightly moves out from the shadows and once again we get the opportunity to experience the very typical rugged Stilla sound we first heard on their 2013 album Till stilla falla. Here blended with inspiration and emotions not far away from what the prog-rockers Goblin achieved with D. Argentoin the 70's. Stilla has always created their own unique style of Scandinavian Black Metal where the sound more then seldom travels into the nostalgic 90's mid era. And Skuggflock is definitely not an exception.
Stilla

:

Skuggflock

Varens sista önskan

Stilla

6' 54''

Skuggflock

Stilla

6' 07''

Till den som skall komma

Stilla

7' 01''

I tystnad vilar själen

Stilla

7' 17''

Av maran riden

Stilla

7' 15''

Ett inre Helvete

Stilla

7' 47''
Nice as well: