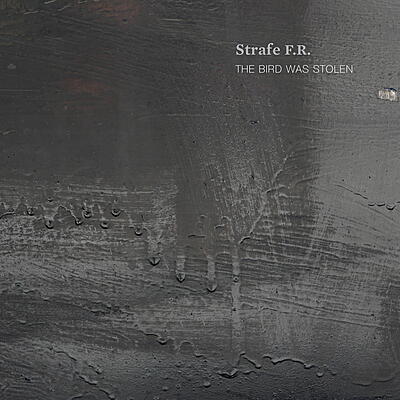 Strafe F.R.
The Bird Was Stolen
Touch
TO:110
Incl. Instant Download
Based in Düsseldorf, Germany, Strafe F.R. is a long-term collaboration between the artists Bernd Kastner and S. M. Syniuga, which started in 1979. After a long period of hibernation, The Bird Was Stolen marks their return to Touch following four previous releases in the 80s and early 90s.

From their early connection with the local punk and new wave scene, centered around the Ratinger Hof in Düsseldorf, Strafe went on to develop a unique and influential form of sound sculpture that pioneered the use of field recordings alongside home-made instruments and the use of the studio as a performance space.

A new track, 'Virgin', which appeared on the recent Touch Movements CD/book, gave an early indication that they are back at the peak of their powers. The Bird Was Stolen presents 14 new compositions that push the signature sound of Strafe F.R.
Strafe F.R.

:

The Bird Was Stolen

Jovian Tempest

Strafe F.R.

4' 39''

Prepper's Home

Strafe F.R.

4' 27''

Aconite

Strafe F.R.

2' 58''

Anophelis

Strafe F.R.

3' 53''

Cap de Barbaria

Strafe F.R.

4' 57''

Pianosmoke

Strafe F.R.

3' 07''

Flare

Strafe F.R.

3' 28''

Medusa

Strafe F.R.

5' 37''

Golden Stomach

Strafe F.R.

7' 12''

Dictator

Strafe F.R.

5' 49''

Himmelgeist

Strafe F.R.

2' 53''

Megalitic

Strafe F.R.

4' 08''

Violet Sun

Strafe F.R.

5' 10''

Towton

Strafe F.R.

4' 01''
Nice as well: