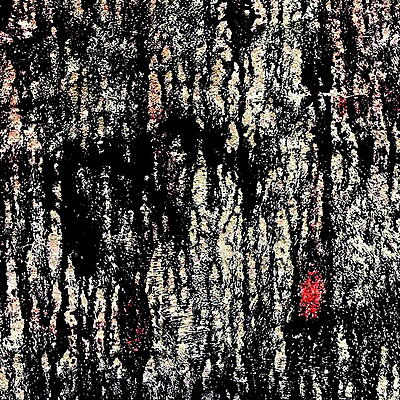 LP: Includes download, Ltd to 500 copies
Both Will Escape is the debut full-length between electric guitarist Tashi Dorji and percussionist Tyler Damon.

In the long tradition of string/drum duets -- from Bailey & Bennink to Haino & Yoshida -- these two cleave out their own unmapped continent of sound.

Across four pieces they connect lashes of ecstatic intensity and outer reaches of texture and timbre.

At times Dorji's brutal electric torrents meld into Damon's metal and tonal abstractions.

These two developed in parallel for years before forging an ongoing duo in 2015. Dorji has released a string of startling acoustic albums that've rescrambled six-string notions of jazz/improv/Flamenco.

Damon's rethink of overtone and rhythm is enraptured as it's stupefying in solo exhibitions or with Mars Williams, Darin Gray and Thee Open Sex.

Edition of 500 LPs with download coupon.
Tashi Dorji & Tyler Damon

:

Both Will Escape

Both Will Escape

Tashi Dorji & Tyler Damon

2' 00''

Two Rabbits

Tashi Dorji & Tyler Damon

2' 00''

Gate Left Open

Tashi Dorji & Tyler Damon

2' 00''

Kudzu Weave

Tashi Dorji & Tyler Damon

2' 00''
Nice as well: