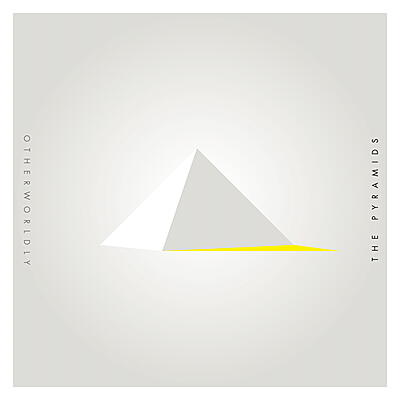 The Pyramids
Otherworldly
Disko B
DB159CD
CD comes in a DigiSleeve w/ poster. The Double-Vinyl is packaged in a nice Gatefoldcover!

The Pyramids were founded 40 years ago in 1972. "Otherworldly" is the first Pyramids' album in over 35 years. They released three albums before splitting up in 1977 – albums that made them one of the most mysterious and legendary of all the spiritual cosmic jazz collectives of the early 70s.
2007 it came to a highly energetic reunion, boosting their trademark sound of massive afro-centric drums & percussion meeting ecstatic group improvisations. The Pyramids' extensive European tours in 2010/11 turned out to be a great triumph: mesmerizing audiences at various clubs and festivals all over Europe with a new sound and a new band configuration featuring founding members Idris Ackamoor and Kimathi Asante, original member Bradie Speller, and special guest artists Kenneth Nash and Kash Killion.
The new album contains 14 never before released tracks. The Pyramids' signature sound is still percussion driven, no surprise with Nash and Speller being two of the most masterful percussionists on the planet. Another signature style of The Pyramids is the "two bass" concept combining Kash Killion's acoustic bass with electric bass by Thomas "Kimathi Asante" Williams. Ancient funk. Idris Ackamoor plays his alto sax in an absolutely astonishing way, sometimes simultaneously performing tap dance to create percussive rhythms, "suggesting a post-be-bop Prince" as the NY Times called him.
The Pyramids trip out into unexplored territory of spontaneous improvisation, sometimes trance like off to an outer inner space journey. They play to make music fire! "Otherworldly reminds of a giant insect colony on another planet doing a collective mating dance."
The Pyramids were world music even before the term was coined back in the early 70's. They use a battery of ethnic instruments you'll probably never heard of like mbira, calypso boxes, Russian zither, West African bolong, Egyptian sensemia harp, pygmy whistle,.. But they don't play them trying to duplicate the authentic African music but use them in a way that the music does sound almost otherworldly: "We want to play music that is original and full of imagination; completely boundless."
The Pyramids

:

Otherworldly

Memory Ritual

The Pyramids

6' 33''

Time Capsule

The Pyramids

4' 44''

What the World Needs Now

The Pyramids

2' 14''

Nebulosity

The Pyramids

6' 37''

Nebulosity Part 2

The Pyramids

4' 11''

Uttering Sacred Words

The Pyramids

3' 12''

Cloud Rider

The Pyramids

7' 46''

Boundless Eternities

The Pyramids

4' 17''

Absolution

The Pyramids

7' 31''

Ancient Funk!

The Pyramids

3' 53''

Otherworldly

The Pyramids

2' 58''

They Came From Chicago

The Pyramids

6' 41''

St. Louis Two!

The Pyramids

4' 18''

Reincarnation

The Pyramids

1' 49''

Memory Ritual

(Extended Version)

The Pyramids

8' 38''
Nice as well: