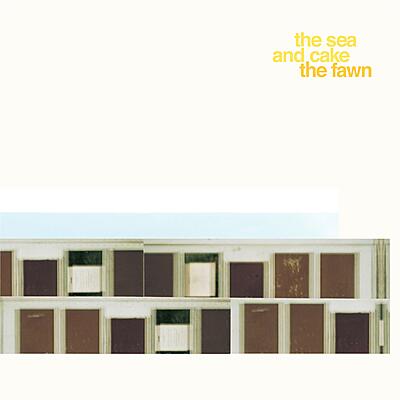 LP: Includes download, 2018 Repress, tip-on gatefold sleeve, clear with hi-melt blue vinyl
The Sea and Cake's fourth album The Fawn is back on vinyl. Pressed on clear with hi-melt blue vinyl and packaged in a tip-on gatefold jacket with a free download card.

With the core line up of Sam Prekop, Archer Prewitt, Eric Claridge and John McEntire in place, the band recorded The Fawn after spending most of 1996 on the road with tours of the US, Europe and Japan. Whilst many of the songs were tried out first live, they soon became after thoughts of the studio. What is most striking about The Fawn is the continued exploration of recording techniques which has long been a trademark of the band. With each release they have remained very much a pop band, but have embraced technology to augment their sound. The band broadened their range of texture and sound (strings, percussion and synthesized sounds) and spent more time in the studio than ever before. Refining and redefining the songs to make it their most diverse and accomplished record to date.
The Sea And Cake

:

The Fawn

Sporting Life

The Sea and Cake

4' 57''

The Argument

The Sea and Cake

5' 05''

The Fawn

The Sea and Cake

3' 10''

The Ravine

The Sea and Cake

3' 21''

Rossignol

The Sea and Cake

3' 33''

There You Are

The Sea and Cake

4' 51''

Civilise

The Sea and Cake

3' 24''

Bird And Flag

The Sea and Cake

3' 53''

Black Tree In The Bee Yard

The Sea and Cake

3' 06''

Do Now Fairly Well

The Sea and Cake

5' 54''
Nice as well: