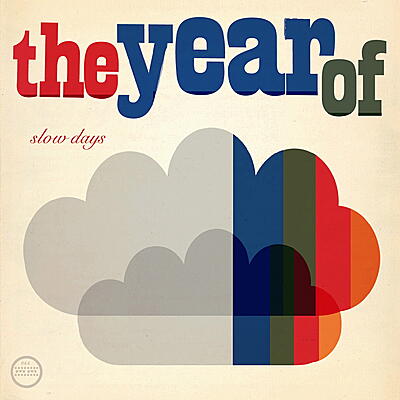 Incl. Instant Download
A soft humming. A clarinet from a distance. Disconnected sounds, searching, waiting. With "Mantra" "Slow Days" begins as expected - at least with regard to this line up. Bernhard Fleischmann, Christof Kurzmann, Burkhard Stangl (here as Paul Kling), Martin Siewert and Werner Dafeldecker are all together experimentalists of beats and sounds, trained in post-Jazz and improvisation, noisy, fragile, encoded. It sounds exactly like that what people like to call art. And in Vienna one is able to achieve this in a very special, hearty way.
"Slow Days" has actually become a hearty, heart-warming record. A pop album, that certainly is a small surprise. Already the polymorph "mantra" finishes after one and a half minutes in a songwriter's intimacy.
The five have already left a slight presentiment on Bernhard Fleischmann's album "Welcome tourist" (Morr 2003), "take your time" was the name of the track. "sleep" was another track on "Welcome tourist", an electronic track back then, garnished only with Christof Kurzmann's voice. For "slow days" it has become a chamber music inspirited country song, a chamber that permits a view on the sunset, with fainting guitars, a vibraphone, with warm distortions. "Don't get me wrong, it's just a song" sings Christof Kurzmann very close to your ear. Maybe it is even closer than that.
"Alone" is a further longing melody, or "there's something about you". Songs in cinemascope, wide and close, dense and open. Likeable at first sight, as are Christof Kurzmann's lyrics are already at first listening. On "Slow Days", however, very much happens between the lines, between the arrangements. Recorded together with Christoph Amann in his Vienna-based studio one has left a lot space to that. This can be listened to within "Stephen Hawking" as well, the euphoric, accelerated track of a slow, euphorising record.
The Year Of

:

Slow Days

Mantra

The Year Of

3' 50''

There´s Something About You

The Year Of

4' 36''

Stephen Hawking

The Year Of

3' 53''

I Love You

The Year Of

4' 29''

Bees Be

The Year Of

3' 18''

Calling Sky

The Year Of

14' 41''

Sleep

The Year Of

5' 44''

Ronnie Hawkins

The Year Of

3' 54''
Nice as well: