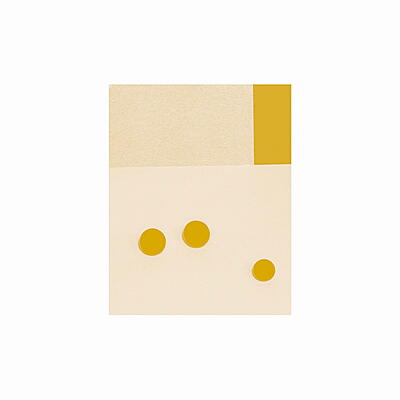 Toshimaru Nakamura
Re-Verbed (No-Input Mixing Board 9)
Room40
RM494
Re-Verbed (No-Input Mixing Board 9) is the latest edition from Tokyo based artist Toshimaru Nakamura.

The No-Input Mixing Board is a unique instrument pioneered by Nakamura. As its name suggests, it is a mixing console within which external no input exists. The instrument is fuelled only by its own feedback. Initially used by Nakamura as a more tonal instrument, creating incredibly high frequency outputs, over time the mixing board has become decided more rhythmic and harmonic. It is this sonic territory that is the focus of this edition.

Re-Verbed (No-Input Mixing Board 9) is by far one of Nakmura's most musical recordings. The board's tonality is front and centre; low pulses and cavernous pulses fizzle and murmur with a subtle but frenetic energy. Drifting into decidedly dub oriented directions, Nakamura allows the instrument to breathe; specifically he finds new dimensions to the ways interference can be brought into harmony within the pieces. While the instrument might suggest a sense of indeterminacy, Nakamura's intimate relationship with it means he can maintain an unerring sense of control over it.

Re-Verbed (No-Input Mixing Board 9) is evidence of his intense capacity to create profound work with this most unusual of devices. A conjuring of something truly unique from literally nothing.

About Toshimaru Nakamura
Toshimaru Nakamura's instrument is the no-input mixing board, which describes a way of using a stan- dard mixing board as an electronic music instrument, producing sound without any external audio input. The use of the mixing board in this manner is not only innovative in the the sounds it can create but, more importantly, in the approach this method of working with the mixer demands. The unpredictability of the instrument requires an attitude of obedience and resignation to the system and the sounds it produces, bringing a high level of indeterminacy and surprise to the music. Nakamura pioneered this approach to the use of the mixing board in the mid-1990's and has since then appeared on over one hundred audio publications, including nine solo CD's.

From 1998 to 2003 Nakamura and Tetuzi Akiyama ran the concert series Improvisation Series at Bar Aoyama and then later the Meeting at Off Site series of concerts. Both these concert series were crucially important in exposing a new manner to improvised music (referred to as Electro Acoustic Improvisation) to the Japanese public and to foreign musicians visiting Japan, making Tokyo one of the global hotspots for this new approach to music.
Toshimaru Nakamura

:

Re-Verbed (No-Input Mixing Board 9)

NIMB 51

Toshimaru Nakamura

4' 42''

NIMB 52

Toshimaru Nakamura

1' 55''

NIMB 53

Toshimaru Nakamura

6' 46''

NIMB 54

Toshimaru Nakamura

3' 56''

NIMB 55

Toshimaru Nakamura

6' 22''

NIMB 56

Toshimaru Nakamura

2' 24''

NIMB 57

Toshimaru Nakamura

5' 20''

NIMB 58

Toshimaru Nakamura

6' 08''
Nice as well: