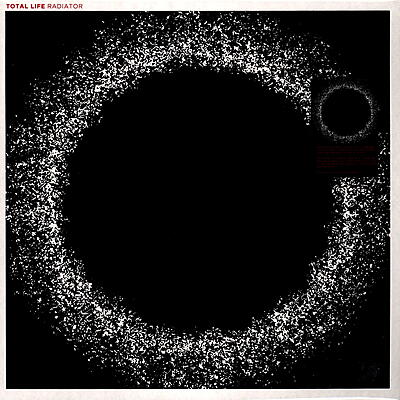 LP: Ltd. to 500 hand numbered copies, screen printed jackets
If Eliane Radigue and Kevin Drumm made a record together it might sound something like Total Life. Kevin Doria creates a sound world with deep inner dynamics shrouded by distortion. Whether you stay on the surface or listen deeply, the energy in this work is vivid.

"Fortunately, Kevin Doria (Growing) is back and his new album is devestating." Ad Hoc

Recorded and mixed at home in the winter of 2012, RADIATOR represents the first proper full length release by TOTAL LIFE for Important Records. RADIATOR is inspired by standing on the gas and pushing forward by any means necessary in a fog of high volume and hazy memories, true love and terminal velocity. Intended for high volume playback.

Kevin Doria plays the Endangered Audio Research AD4096 analog delay pedal modulated and tweaked by the GRIZLA Gristleizer through Ampeg Amplification as loud as possible with the aide of Ninkasi Brewing Company India Pale Ales.
Nice as well: